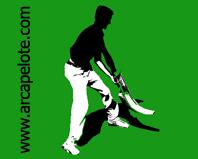 Pilotaris Arcachonnais
Sports activities,
Pelota
in Arcachon
In the magnificent setting of the Parc des Abatilles, the pediment Abbé Anabitarte, a pink / ocher pediment surrounded by greenery, one of the nicest in France, was built in 1932, renovated in 1966 and completed by another pediment in 1981 and in 1977 by the pediment covered wall on the left "Edouard Gey".
All the great players in the world have come to tread the famous Cancha.
The Pilotaris Arcachonnais have obtained several titles of Champion of France in Grand Chistera.
Openings

From

January 2, 2023

until

December 31, 2023