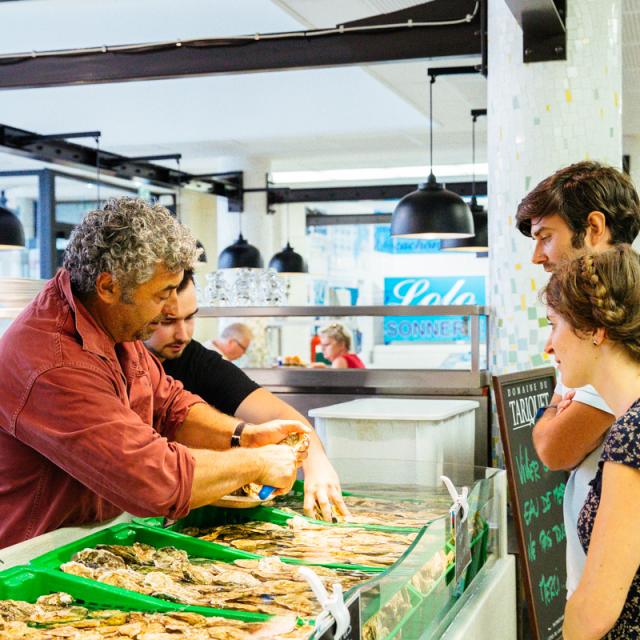 The one culinary experience you should not miss during your stay in Arcachon is tasting local oysters in an oyster farmer's cabin, at a restaurant, at the market or simply at your place of residence. This tasty shellfish has the "Arcachon Cap Ferret Oysters" appellation and is one of the rare products raised 100% naturally. For centuries, the oyster farmer's know-how and the quality of the Bay's terroir have provided the oysters with a high-quality taste of international renown.
Arcachon Bay oysters exhale the iodised flavours of sea spray which are so special. Whether they are eaten raw, cooked, seasoned with vinegar and shallot sauce or a dash of lemon juice, these oysters can be eaten at any time of day: in the morning, with an aperitif or for a meal!  The taste is sometimes mild and fleshy, and sometimes powerful and wild.
If the sea had a taste, this would be it!